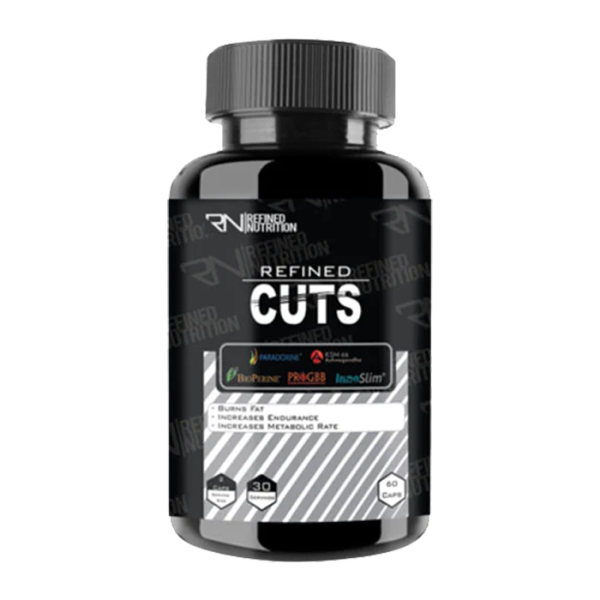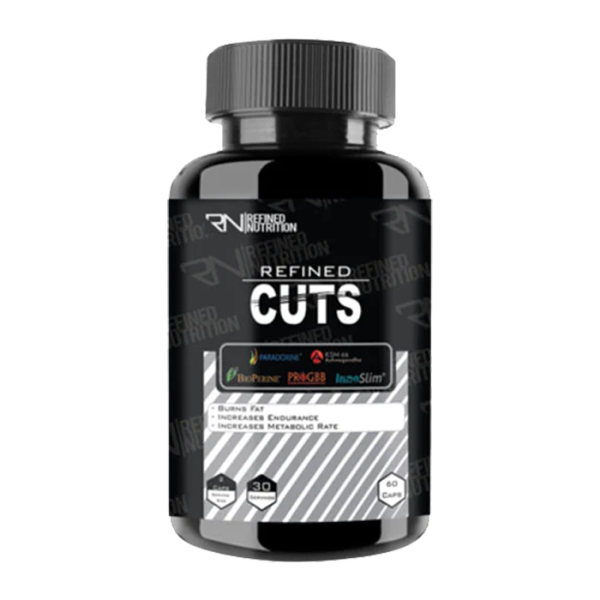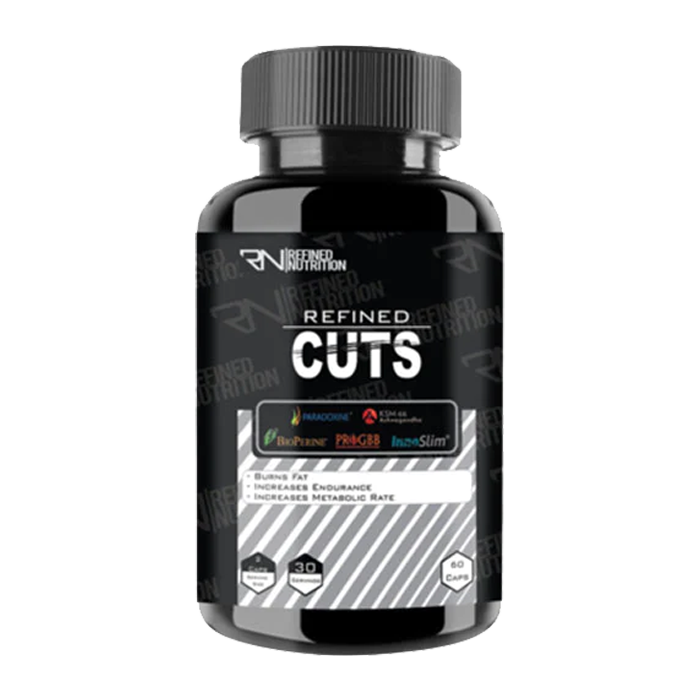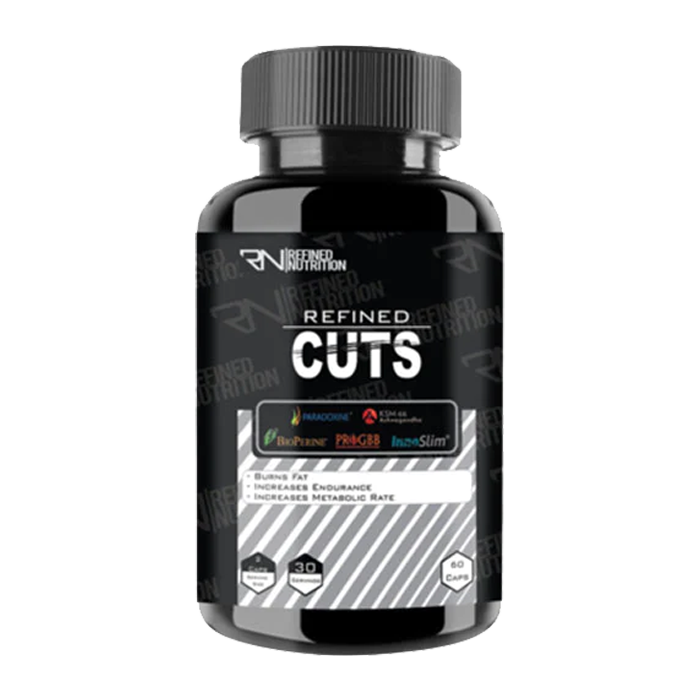 Refined Nutrition Cuts – 60 Caps
Please login to see price.
Email when stock available
Description
Serving Suggestion
Nutritional Information
Reviews (0)
Description
Refined CUTS is a thermogenic formula designed using scientifically researched ingredients such as Tyrosine, Caffeine, Capsium™, Innoslim™, KSM-66 Ashwagandha™ and more. These Ingredients collaborate together to produce a fat burner like no other.
Refined CUTS is a special formula aimed at increasing endurance and metabolic rate. This helps you burn fat and give you the defined body shape you're looking for.
Burns Fat
Increases Endurance
Increases Metabolic Rate
Size: 60 Capsules
Servings: 30
Serving size: 2 Capsules daily
Serving suggestion: Take 2 Capsules first thing in the morning on an empty stomach. First time users may want to start with 1 capsule for 7 days to assess tolerance. Another capsule can be taken before work-out.
Ingredients: Tyrosine, KSM-66 Ashwagandha™, Caffeine Anyhydrous, Capsium™, Alpha GPC, Innoslim™,  Paradoxine™, Pro-GBB™, Bioperine™, Organic Rice Flower, Magnesium Steralate, Plant Fibre(Capsules)
Nutritional Value: 
| | | |
| --- | --- | --- |
| | Per Serving | % Values |
| Tyrosine | 500mg | * |
| Ashwagandha KSM-66™ | 400mg | * |
| Caffeine Anyhydrous | 300mg | * |
| Capsium™ | 250mg | * |
| Innoslim™ | 250mg | * |
| Alpha GPC | 100mg | * |
| Paradoxine™ (Grains of Paradise) | 50mg | * |
| Pro-GBB™ | 25mg | * |
| Bioperine™ | 5mg | * |